Welcome to the Intercollegiate Band page!
Each year OkMEA and the Oklahoma members of CBDNA co-sponsor the Oklahoma Intercollegiate Honor Band. The band rehearses and performs at the OkMEA Conference in January.
Nomination forms will be sent to Oklahoma university band directors during September and they will be due to the Intercollegiate Band Chair by the date shown on the form.
Each institution's fee for membership is $150.00
OkMEA COVID-19 Policies

OkMEA is excited to host the Intercollegiate Band this year. We are actively monitoring health and safety guidelines and recommendations at the federal, state, and local level. As new best practices become available, we may update our policies and procedures regarding COVID-19 in relation to the Intercollegiate Band. Below you will find our COVID-19 policies (as of October 14, 2021) for Intercollegiate.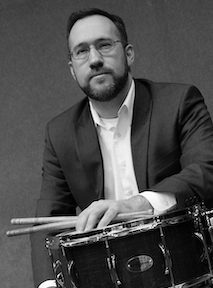 Nick Meyers, Intercollegiate Band Chair
East Central University
1100 E. 14th St
Ada, OK 74820