The OkMEA Executive Board voted to allow choral students to audition on non-traditional voice parts (for example: a boy auditioning as an alto) as long as the student consistently sings that voice part in their school's choral organization. If you have a student auditioning on a non-traditional voice part, you will need to complete the following steps:
Fill out a

Non-Traditional Voice Part Registration Form

 for each student
Inform Lacy West, Mixed Chorus Chair, by email of the non-traditional voice part selection.
Scan your form and email to to Lacy West as an attachment or deliver it to your Quad Chair at the first round audition site.
Completed forms must be received before the student attempts the first round audition.
If you have further questions, contact either:
All-State Chorus Entry Instructional Video
Application Information
Entry Procedure 
1. Download, print, and complete the
School Entry Form
*A complete form includes all signatures
(director and administrator)
2. Complete the online School Entry Form
3. Complete the online Student Entry Form
4. Mail your payment to the OkMEA Office
*When you mail your payment, include the
paper copy of your School Entry Form
OkMEA Office, All-State Chorus Entry
PO Box 886
Muskogee, OK 74402
Your entry will not be accepted until all four steps are complete.
Emergency Entry Form – After September 26
Please download the Emergency Application, complete all information, and email a copy to the Mixed Chorus Chair and Choral Vice President. Print a completed copy to bring, with emergency audition fees, to the audition site and deliver directly to your Quad Chair.
Download the Emergency Audition Application
Deadlines and Fees
First Deadline – September 19, 2020
– $15.00 per student
– School Form must be postmarked by Sept 21
Second Deadline – September 26, 2020
– $45.00 per student
– School Form must be postmarked by Sept 28
Emergency Deadline – Contact Choral VP
– $100.00 per student
Rehearsal Tracks
– Student auditions will use the official Rehearsal Tracks which can be purchased through OCDA
– Kevin Zinn has produced the Rehearsal tracks that include pronunciation guides for foreign language pieces
Click here to access the online Rehearsal Track Order Form
Audition Dates
First Round – Saturday, October 31
Northwest (Enid High School)
– Ron Wallace and Paula Kiner
Northeast (Centennial MS in Broken Arrow)
– Mike Shimp
Southwest (Central Middle School in Lawton)
– Lacy West and Nick Young
Southeast (McAlester High School)
– Peggy Shelby
Click here to download the list of schools assigned to each quadrant
Second Round – Saturday, November 14
– University of Central Oklahoma, Edmond
Audition Selections
Awake the Trumpet's Lofty Sound – G.F. Handel
From Samson
Edited by Patrick M. Liebergen
SATB
With piano, 2 trumpets and timpani
Alfred Publishers 00-16207
Kyrie – Tomás Luis de Victoria
From Requiem Officium defunctorum
SSATTB
PDF not yet available
Die Onse Vader – Zander Fick
SSAATTBB
Walton Music WW1593
Great God Almighty – Arr. Stacey Gibbs
SSAATTBB
Gentry Publications 00119083
Non-Audition Selections
The Bartered Bride, Opening Chorus – Ed. Ellsworth
SATB
With piano
Boosey and Hawkes M051484188
Tuba – Arr. Michael J. Barrett
SATB
With two djembes
Walton Music WW1700
San'bonani/Nahmla Kudibee – Arr. Michael J. Barrett
SATB
With two djembes
Santa Barbara SBMP 1422
**Please note:
Tuba and Nahmla Kudibene will go together. The chorus will only learn Tuba and Nahmla, San'bonani will be omitted.
Grace Before Sleep – Susan LaBarr
SSAATTBB
Santa Barbara SBMP 1055
Treble Chorus Repertoire
Kafal Sviri – Petar Liondev
Vox Bulgarica

Vier Gesänge für Frauenchor, Op. 17 – Johannes Brahms
1. Es tönt ein voller Harkenklang
3. Der Gártner
Link for download
Dominus Vobiscum – Jacob Naverud
Carl Fischer CM 9389
*Commissioned Piece – Joan Szymko
Miserere Mei Deus – Johann Adolf Hasse/ed. Martin Banner
Alliance Music Publishing AMP 0950
Under the Willow – Susan LaBarr
Santa Barbara Music Publishing SBMP 896
Moon Goddess – Jocelyn Hagen
Jocelyn Hagen JH-C020
Lacy West, All-State Mixed Chorus Chair
7710 SW Crystal Hills Place
Lawton, OK 73505
(580) 560-0522
*Texts are accepted
[email protected]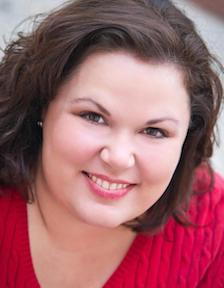 Stephanie Keegan-Moring, All-State Treble Chorus Chair
6708 NW 109th Street
Oklahoma City, OK 73162
(405) 606-5630
*Texts are accepted
[email protected]