Welcome to the OkMEA Children's Chorus page!
The All-State Children's Choir is an opportunity for exceptional music students to work with guest choral clinicians from around the world on challenging music with other students from across the state. For other goals and teacher/school eligibility, click here.
First Deadline – October 22, 2022
– $10.00 per student
Second Deadline – October 29, 2022
– $20.00 per student
Emergency Deadline – After Second Deadline
– Emergency Application(s) must be completed by November 3.
– Payment must be to All-State Chairs by November 3 to be considered for adjudication.
Click here for more information regarding preparation and procedures.
To enter your students, you need to download, print, and complete the appropriate Signature Form. You will upload this completed form with your audition applications. To download the forms, click the links below.
Practice Tracks with a vocal model are available for your student(s) to use in preparation of their audition. The Audition Tracks are what you use to record your student(s) audition(s).
Click here to access the tracks download page.
Click here to access the Audition Format for the All-State Children's Choir auditions.
---
Click here to access the online Audition Application Form.
---
Once you are finished with your auditions, check out the Application Checklist to make sure you are ready to upload your recordings.
To encourage teachers to use quality literature with their choirs, OkMEA has set up a lending library of music that will be available to all OkMEA members. The music used by the All-State Children's Choir is available and additional literature will be added to the lending library following each OkMEA Convention. Click here to learn more!
Click here to access the catalog of music available.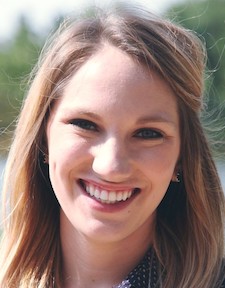 Ashlynn Dickinson, Children's Chorus Assistant
Children's All-State
2908 Coach Court
Norman, OK 73071