Are you new to the Circle the State with Song process?
Check out this quick guide to success!
OkMEA COVID-19 Policies
OkMEA is excited to host the CTSWS Festivals this year. We are actively monitoring health and safety guidelines and recommendations at the federal, state, and local level. As new best practices become available, we may update our policies and procedures regarding COVID-19 in relation to the CTSWS Festivals. Below you will find our COVID-19 policies (as of October 14, 2021) for CTSWS.
Circle the State is an opportunity for exceptional music students to work with guest choral clinicians on challenging music with other students from across the region. For other goals and teacher/school eligibility, click here.
First Deadline – November 6, 2021
– $30.00 per student
Second Deadline – November 13, 2021
– $35.00 per student
Click here for more registration information and forms.
Oklahoma is divided into 21 Circle the State regions. Click here to locate your region and find important information about your local festival!
Music for CTSWS is selected by a committee of current and past State Chairs.  Packets are available at Edmond Music, Penders, and Saied. Click here to access a complete repertoire list and notes prepared by the CTSWS Repertoire Co-Chairs, Sandy Knudson and Jona Tickle.
Recordings are made for all CTSWS pieces. After your registration is complete, your Region Coordinator will give you the password to access the recordings. Clinicians – please contact the CTSWS State Co-Chairs for access. Click here to download all recordings.
To encourage teachers to use quality literature with their choirs, OkMEA has set up a lending library of music that will be available to all OkMEA members. The music used by the All-State Children's Choir is available and additional literature will be added to the lending library following each OkMEA Convention. Click here to learn more!
Click here to access a catalog of pieces available in the library.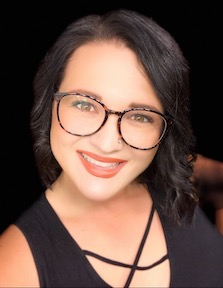 Sarah Green, CTSWS Assistant
CTSWS c/o Sarah Green
1625 E SW 89th Street
Mustang, OK 73064
(405) 326-9459
*Texts are accepted
[email protected]