Janis Dawson, OkMEA Past President is the Chair of the OkMEA committee that communicates with ill or bereaved members of our association. Send the name of the member and their best e-mail address to her. Janis also maintains an email list of those who would like to receive information about members of the association.
Illness/Injury
Posted on June 3
On Saturday, Kathlyn Reynolds fell and broke her left hip/femur. (This has happened to her before but she recouped from the last bout.) She had surgery to insert a rod into her femur. Yesterday they placed her in ICU because she had low blood pressure. I spoke with her daughter today and it looks like she's better but sleeping a lot. She is in Baptist Hospital but only her daughter is able to see her. But, I know she would appreciate hearing from her music family with some cards. The address you can use for sending is:
Kathlyn Reynolds
11612 Western View
OKC, OK 73162
---
Posted on January 14
After a few days in Baptist Hospital in OKC, Paula Isch, former OkMEA President, and long time teacher in Weatherford and Cheyenne, is in rehab in Edmond recovering from recent congestive heart failure. She has trouble walking, but has a couple of rehab sessions a day, and can talk on the phone.  She says it's OK to visit write, or call:
She'll stay in Edmond (where her daughter lives) for a while, before making a decision about the future.
---
Posted on February 21
George Mechling, Del City music teacher Brenda's husband, is to have open heart surgery (triple bypass) on Friday, January 22.  Brenda is going to take a 4-6 week leave of absence to take care of him. They both would appreciate our thoughts and prayers.
Brenda Mechling
10217 SE 23rd ST
Midwest City, OK 73130
Recent Deaths
Posted on June 18
Send condolences to Jan Hulsey for the recent death of her father-in-law.  Jan retired from teaching a number of years ago from Putnam City North.
Jan Hulsey
7412 Noah Parkway
Oklahoma City, OK 73132-3793
---
Posted on March 12
Co-Chairman of Music at Mid-America Christian University, Kim Arnold's grandfather passed away.  Please send your condolences to her at:
Kim Arnold
8501 Lakeaire Dr
Oklahoma City, OK 73132
---
Posted on January 22

Retired choral director from Capps Middle School in Putnam City, JoAnn Struck's father, Larry Struck passed away Monday.  A memorial service will be held on Thursday, January 23, at 11:00AM at the Kingfisher Church of the Nazarene.  JoAnn needs are thoughts, prayers and condolences.
JoAnn Struck
4221 Holiday Pl
Okla. City, OK 73112
---
Posted on January 20
Broken Arrow music teacher, Vonna Stout's husband passed away last week.  Please share your thoughts, prayers, and condolences with her.   
Vonna Stout
3 Spring Creek Lane
Broken Arrow, OK 74014
---
Posted on January 9
It is with sadness I send information about William "Bill" Henry Smiley III 's death.  Bill taught at Bridge Creek from 1987 – 2011.  Graveside service will be January 10 at 3 PM at Memorial Park Cemetery at 13313 N. Kelley, OKC.  And a second Memorial service and celebration will be held at the new Bridge Creek High School gym, 2209 E. Sooner Rd.  Blanchard, OK 73010, Saturday, January 18, at 1 PM.
---
Posted on August 15
Our colleague and friend JoAnn Barker lost her husband unexpectedly and mother-in-law this past summer.  Her mailing address is:
7810 E 4th street
Tulsa, OK 74112.
She is at Childers Middle School in Broken Arrow.  This will be a really tough school year and I'm sure she needs all the condolences we could give her.
---
Posted on August 15
Miami High School choir director, Ron Stowell's wife recently passed away from her battle with cancer.  They had been married 53 years.  We need to surround him with our prayers, thoughts, cards, emails, and words of encouragement. 
Ron Stowell
1414 12th Ave NE
Miami, OK 74354-3804
---
Posted on July 8
Both the father and mother of Randy Hurst, executive secretary of OMAA, owner of Midwest Music, and retired band director of El Reno, passed away on different days last week.  Randy is so faithful to keep us informed of former band directors who have passed away, as well as the backbone of OMAA, and we need to surround him with our love, thoughts, prayers, condolences, and encouraging words. 
Randy Hurst
2604 S Reno Ave
El Reno, OK 73036
---
Posted on June 23
Choral director at Edmond North and OkCDA President, Rondal (Ron) Wallace's mother passed away Wednesday.  Services will be Monday at 10 AM at:
Demuth Funeral Home
1145 W Britton Rd.
Okla. City, OK 73114. 
Please send your condolences, thoughts and prayers to:
Ron Wallace
6125 N Warren Ave
Okla. City, OK 73112
---
Posted on May 9
From Lisa Cullison's post on Oklahoma Choir Directors:  Wanted to share that my dad , Jack Pearson, passed away Sunday in Shawnee. He was a retired voice teacher at Oklahoma Baptist University, and the Bisonette Glee Club Director for 33 years. Many in this organization knew him and had him as a director or a teacher at OBU. His service will be Monday May 6 at 3:00 PM at University Baptist Church in Shawnee.
Send condolences, thoughts and prayers to:
Lisa Cullison
PO Box 91
Geronimo, OK 73543-0091
1-580-2767 (texts)
---
Posted on March 23
Send your thoughts and prayers to retired Durant choral director, Carolyn Wilkins, at the death of her older sister, Paula.
Carolyn Wilkins
115 Lynn Haven Dr
Durant, OK 74701
---
Congratulations
Brenda Trammell has retired from teaching in the Jenks Public School district for 41 years.  Please send your congratulations to her for her long tenure and excellent teaching to the students in this district.
Brenda Trammel
8943 E. 95th Place
Tulsa 74133 
[email protected] 
---
Deryla Dorsey has retired after many successful years of teaching at Shattuck.  She has carved out a dynasty in her corner of Oklahoma and will really be missed.  Send her an email or drop her a card.
Deryla Dorsey
PO Box 85
Shattuck, OK 73858
---
Brent Ballweg has retired from teaching at Oklahoma Baptist University and is now the Associate Director and Conference Liaison at the American Choral Directors Association
.  
Send him an email or drop him a card of congratulations. 
Brent Ballweg
12831 Glen Aerie Rd
Choctaw, OK 73020
---
Denise Caton  (Southeast in OKC)
823 N Hyden
Stratford, OK 74872
---
Melissa Faulkner  (Hooker Schools)
PO Box 972
Hooker, OK 73945
---
Linda Jones (Southmoore in Moore)
1505 SW 122nd
OKC, OK 73170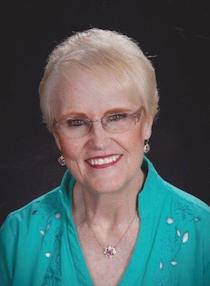 Janis Dawson, OkMEA Past President