Are you looking for a position in Oklahoma this next year? Check this site frequently for updates and check Facebook by searching #okmusicjobs2021. Good luck in your search!
Elementary
Elementary Music Teacher – Will Rogers Elementary (Stillwater)
Will Rogers Elementary School Music Teacher
Hiring for 2021-2022 school year
Beginning Salary:  $40,500/annually
---
Elementary Music Teacher – Bristow Public Schools
ESSENTIAL DUTIES:
Instructs students by lecturing, demonstrating, modeling, and using audio visual aids and other materials to supplement presentations; prepares course objectives and outline for course of study following curriculum guidelines and requirements of state and school; prepares lessons, administers assignments and evaluates students' progress; administers tests to evaluate students' progress, records results and issues reports to inform parents of progress; meets requirements of the Teacher Appraisal System; keeps attendance and grade records; follows school and district procedures; teaches rules of conduct and maintains discipline in school environment; meets with parents to discuss student progress and problems; participates in faculty and professional meetings, educational conferences and teacher training workshops; performs related duties such as sponsoring one or more activities or student organizations, assisting pupils in selecting course of study and counseling students in adjustment and academic problems; other duties as assigned.
QUALIFICATIONS:
Individual must be able to perform each essential duty satisfactorily. Reasonable accommodations may be made to enable individuals with disabilities to perform the essential functions. 
EDUCATION REQUIREMENTS:
Bachelor's degree from four-year college or university and valid teaching certification.
OTHER REQUIREMENTS:
Regular attendance following a designated work schedule; must be able to work extended hours and additional days/evenings as required by position responsibilities; must be able to attend and participate in meetings and conferences scheduled.
STARTING DATE:
The beginning of the 2022-2023 school year.
CLOSE DATE:
Open until filled
NOTE: Apply online at www.bristow.k12.ok.us. INTERVIEWS WILL BE BY INVITATION ONLY.
---
Choral
Middle School Vocal Music Teacher – Stillwater Middle School
Stillwater Middle School Vocal Music Teacher
Hiring for 2021-2022 school year
Beginning Salary:  $40,500/annually
Orchestra
Higher Education
Accompanists and Other Opportunities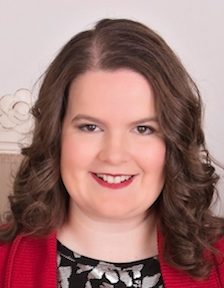 CONTACT:
Katie Robertson, Administrative Coordinator
3102 Turner
Ponca City, OK 74604
(918) 630-9389
JOB OPENINGS:
Submit job openings to the Editor
Jobs will be posted on:
– OkMEA website
– Facebook page
– Twitter account