CTSWS Registration
Circle the State registration will move to the Opus Event platform this year. Teachers will create a profile, link their NAfME membership, and then be able to enter students in their particular region. Tutorial videos are available by clicking the red links in the directions below. If you have questions, contact your Region Chair or CTSWS Chair Ashlynn Dickinson at [email protected].
OkMEA COVID-19 Policies
OkMEA is excited to host the CTSWS Festivals this year. We are actively monitoring health and safety guidelines and recommendations at the federal, state, and local level. As new best practices become available, we may update our policies and procedures regarding COVID-19 in relation to the CTSWS Festivals. Below you will find our COVID-19 policies (as of October 14, 2021) for CTSWS.
Registration Deadlines
First Deadline – Saturday, November 6, 2021
$30.00 per student
Second Deadline – Saturday, November 13, 2021
$35.00 per student
Registration Fees
Make POs or Checks payable to
OkMEA
PO Box 886
Muskogee, OK 74402
*Do not mail checks to this address
OPUS Registration Information
Please note that detailed registration directions are located on OPUS or can be downloaded here.
Go to OPUS Event to create a profile
Create an OPUS Profile and link your NAfME membership
Log into OPUS and find the CTSWS event by typing "circle" in the search bar
Read through the directions on the Event Home
Add your location to the event
Register your students individually or by using the

bulk import

feature
Once your entries are complete, PRINT YOUR INVOICE
Choose a payment method (

credit card

, PO, or check) and complete the steps involved
If paying by purchase order or check, you will need to upload a copy of the PO/check to OPUS
Once paid, your entries will read "

ready

" and will be considered complete
If paying by check, mail the physical check with your invoice to:
CTSWS c/o Sarah Green
1625 E SW 89th Street
Mustang, OK 73064
When Sarah receives your check in the mail, she will post the payment and your entries will be "ready"
Medical and Media Release
Keep your Medical and Media Releases
and bring them with you to your festival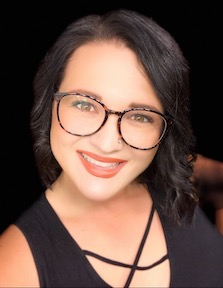 Sarah Green, CTSWS Assistant
CTSWS c/o Sarah Green
1625 E SW 89th Street
Mustang, OK 73064
(405) 326-9459
*Texts are accepted
[email protected]