Oklahoma Music is the official publication of the Oklahoma Music Educators Association (OkMEA), a state affiliate of the National Association for Music Education (NAfME)
All OkMEA Advertisers are required to complete a contract.
The Fall 2022 issue of Oklahoma Music is now available!
Policies and Style Guide
Click the links below to access Policies and the Style Guide:
Publishing Deadlines
Fall Issue – August 1
Winter Issue – November 1
Spring Issue – March 1
*Please note that the Spring Issue is electronic only. It is featured prominently on our website and members receive notification when the issue is available online.
Past Issues
Click the links below to access past issues of Oklahoma Music.
Winter Issue, 2022, Vol. 28 #2
Fall Issue 2022, Vol. 28 #1
Spring Issue 2022, Vol. 27 #3
Winter Issue 2021, Vol. 27 #2
Fall Issue 2021, Vol. 27 #1
Spring Issue 2021 – Not Published
Winter Issue 2020 – Not Published
Fall Issue 2020 – Not Published
Spring Issue 2020, Vol. 26 #3
Winter Issue 2019, Vol. 26 #2
Fall Issue 2019, Vol. 26 #1
Spring Issue 2019, Vol. 25 #3
Winter Issue 2018, Vol. 25 #2
Fall Issue 2018, Vol 25 #1
Spring Issue 2018, Vol 24 #3
Winter Issue 2017, Vol. 24 #2
Fall Issue 2017, Vol. 24 #1
Spring Issue 2017, Vol. 23 #3
OkMEA Advertising Rate Cards
Website Advertisements
OkMEA now offers the opportunity to advertise on our website!
Fall Advertisements run August through December
Spring Advertisements run January through May
– Header (1280 x 350 pixel image) – $250
– Right Column (320 x 225 pixel image) – $100
– Bottom (225 x 128 pixel image) – $75
Winter Conference Bundle (Universities)
Winter Conference Bundle (Universities)
– One full page, full color advertisement in the Winter issue of Oklahoma Music
**1330 copies are mailed to OkMEA members
– One full page, b/w advertisement in the Conference Program Book
**1350 copies are distributed to participants
– One full page, b/w advertisement in the HS All-State Program
**3500 copies are distributed to participants and their families
– One full color banner advertisement in Guidebook
**Conference Program app for all devices used by participants
TOTAL: $475.00
40% discount off the regular price of these advertisements
Winter Conference Bundle (Industries)
– One full page, full color advertisement in the Winter issue of Oklahoma Music
**1330 copies are mailed to OkMEA members
– One full page, b/w advertisement in the Conference Program Book
**1350 copies are distributed to participants
– One full color banner advertisement in Guidebook
**Conference Program app for all devices used by participants
TOTAL: $335.00
40% discount off the regular price of these advertisements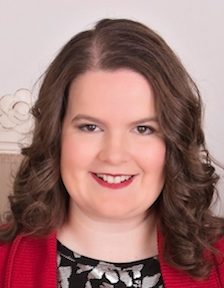 CONTACT:
Katie Robertson, Administrative Coordinator
126 Whitworth Avenue
Ponca City, OK 74601
(918) 630-9389
MAGAZINE REACH:
OkMEA Membership – 1100 teachers
Collegiate Members – 350 students
Officers of NAfME and others – 300
Prospective advertisers, friends – 250
Total issue – 2000