OkMEA Election Information
OkMEA elections will open on September 5th. You will receive an email with an individualized voting link from Election Buddy. Be sure to check your junk/spam folders. This system ensures that only active, life, introductory, and retired members vote and that they only vote one time. Reminders will be sent throughout the elections process. Elections will close on October 1 at 11:59pm.
To view the candidates biographical information, click the plus button next to their name below.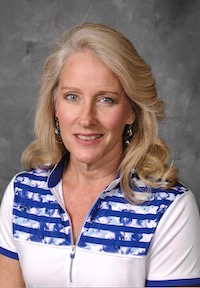 Choral VP - Steveanne Bielich
Steveanne Bielich graduated from the University of Central Oklahoma with a bachelor's in music education. She participated in various musicals and operas during her high school and college years. She also performed in amusement parks and with Gary Good Entertainment.
Bielich has taught at Bethany for over 26 years and still loves her job. She teaches 7th through 12th grade vocal music, has 5 show choirs and 8 concert choirs, is the Auditorium Manager, the lighting and technical director of the musicals,and is the Head Coach of the Swim Team. She has also served as the OkMEA Mixed Choir Chair.
Bielich has been married for 31 years to Jon Bielich and has one son, Dustin.
OkMEA Vision Statement
I once read that "music is a vehicle for expression and plays an important role in the personal development of a student." I believe our aim as music educators should be to provide all music educators and students with high quality opportunities in which to engage and inspire. We should aspire to develop a life-long appreciation and love for music, increase self-confidence, creativity, cooperation, and self-motivation, while providing opportunities for self-expression, and a sense of personal and professional development and achievement.
As Vice President, I would support the visions of the OkMEA and its current leadership while continuing to help others develop their teacher/mentor relationships which I believe to be the core value that drives my love for music. I have been blessed to have/had several teacher/mentor relationships throughout my years which have inspired my passion of music education. I would strive to nurture a sense of group identity and togetherness in our organization. I would organize and develop innovative professional development opportunities for educators and students. Those that know me will attest to my hard work and commitment to the successes of my endeavors.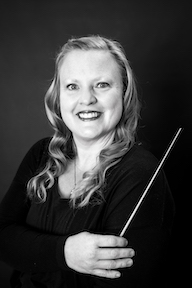 Orchestra VP - Jenn Bounds
Jenn Bounds has taught at Crossings since 2013. She is the current CCS orchestra director and her upper school orchestra has won 5 Sweepstakes Awards. Her 7th/8th grade orchestra has received the Outstanding Achievement Award at contest 7 years in a row and was chosen an OkMEA Honor Group in 2020. Bounds has also conducted many pit orchestras and even assistant directed a few musical at Crossings.
Bounds is the current president of North Central Honors Orchestra and was the OkMEA All-State Orchestra Chair in 2022. She is currently the associate principal cellist in the Oklahoma Chamber Symphony. She has been married for 15 years and has 2 awesome kids.
OkMEA Vision Statement
When I think of ways I could help the OKMEA orchestra division I think about continuing to work on the community we have built. How do we make it stronger? We need to invest in our unity as teachers and then take that into the classroom. Experienced teachers should share their expertise with those new to the profession. I want to bring in people to talk about how we create community both as teachers and in our classrooms.
A lot has changed the last few years with all-state auditions. I want to make sure we have a plan that works best for our organization. I would like to offer training to help make sure everyone is on board and understands the ins and outs of the process including judging. These trainings will help make auditions as constant and seamless as possible.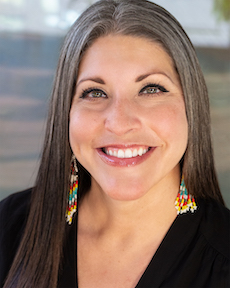 Higher Ed VP - Dr. Tracey Gregg-Boothby
Dr. Tracey Gregg-Boothby is Professor of Music at Rose State College where she conducts the Rose State Chorus and Rose State Chamber Singers, teaches private voice and several other undergraduate courses in music. Dr. Gregg-Boothby also serves as the Artistic Director for the Edmond Community Chorus as well as the Assistant Director of Worship Arts: Choral Music for First Presbyterian Church of Edmond. 
Dr. Gregg-Boothby is a member of the National Collegiate Choral Organization, National Association for Music Education, Oklahoma Music Educators Association, American Choral Directors Association, Oklahoma Choral Directors Association and National Association of Teachers of Singing. She is a sought-after guest choral and vocal clinician for middle school and high school choirs. She has also served as stage director and music director for numerous musical theater productions.
Dr. Gregg-Boothby received her bachelor's and master's degrees in vocal performance at Oklahoma State University and Oklahoma City University, respectively. She completed her DMA in Choral Conducting at the University of Oklahoma, with a specialization in researching the collection, transcription, and facilitation of choral arrangements of traditional Wichita tribal songs, in order to promote preservation of the Wichita musical culture and language. As a member of the Wichita tribe, Dr. Gregg-Boothby was instrumental in commissioning new choral arrangements from several of her transcriptions of traditional Wichita melodies. She has commissioned several prominent composers including Debra Scroggins whose arrangement of Morning Star Lullaby for women's choir has been performed in concerts throughout the United States and has been featured by the Concierto Coro Juvenil de Colombia (National Youth Choir of Colombia) in Bogotá, South America.
OkMEA Vision Statement
I believe that an effective music educator must have a desire to improve in his or her craft. An effective music educator should consistently strive to enhance their skills and knowledge. This not only benefits the educator personally but also translates into more effective teaching practices and, thus, produces more enriching experiences for the students.
Professional development is a must! Seeking continuing education for the educator can prompt a ripple effect that positively impacts their students, as well as models how to continue to improve their craft. As a result, we will perpetuate effective future educators, which is a very organic way to promote music education in the state of Oklahoma. I love the effect of the intercollegiate band and the intercollegiate choir on our students–providing students with unique opportunities to learn, perform, and collaborate with peers from different backgrounds. I would love to include additional collaborations among our own peers from different institutions for the same reason. We have a great start with the Oklahoma Association of Music Schools (OAMS), let's continue to build on that.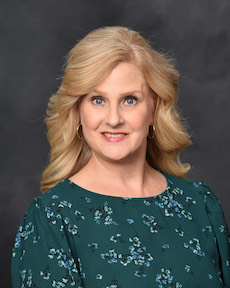 Choral VP - Diana Carter
Diana Carter is an experienced music educator of 32 years. She is in her 22nd year at Plainview in Ardmore where she teaches middle school and high school vocal music and music in film classes. Under her direction, the choir has performed impressive musical productions including Into The Woods, Cinderella, Curtains and The Addams Family. She taught previously in Sulphur, McAlester, and Lone Grove. Her students consistently exhibit excellence, winning Outstanding Achievement and Sweepstakes Awards at OSSAA contests and Outstanding Choir, Sweepstakes and Best Overall Awards at music festivals. She has served as Junior Class Sponsor and committee member for Safe and Healthy Schools. She was selected by her administration to attend a four-day technology conference, later sharing classroom tools and tips with teachers in her district. She mentors music educators in the Ardmore area.
Her professional memberships include POE, ACDA, OCDA, NafME, and OkMEA. She has served on the OCDA Board as SE Representative and on the OkMEA All-State Chorus Committee, chairing the 2018 Mixed Chorus. She chaired CTSWS Region H last year. A Southeastern All-District Honor Choir board member for over 20 years, she has been its Chair three years and is the current secretary-treasurer.
Carter earned her Bachelor of Music Education degree, vocal and piano emphasis, from East Central University. She is active in the Ardmore First Baptist Church choir, adult ensemble and handbell choir, and is a frequent soloist. She has conducted and accompanied honor choirs in McAlester, Durant, Ada, Marietta and Poteau. She and her husband, Mike, also a musician, are blessed with three adult children, Matthew, Elizabeth and Colton, and their spouses, Rachel, TJ, and Madi, respectively. They have four grandchildren with another making her debut in December. Her passion for music aside, she enjoys cooking, gardening, watching movies and musical theater.
OkMEA Vision Statement
My goal is to serve others by connecting music educators with dynamic resources and providing students with impactful performing experiences. This is foundational to OkMEA. I believe it is important to be sensitive to the ever changing needs of our students and the communities we impact. Providing access to meaningful professional development regardless of experience is vital. Specifically, I would like to expand opportunities for educators to learn from each other whether it be through mentorship, master teacher panels, or online forums.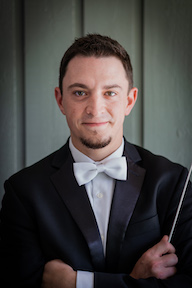 Orchestra VP - Jeremy Scott
Jeremy Scott is in his 11th year of teaching and 8th year as the Head Director of Orchestras at Putnam City North High School. Under his direction, the PC North Symphony Orchestra has earned 6 Sweepstakes Awards, 2 Outstanding Achievement Awards and many other awards at OSSAA contests throughout his time at PCN. Under his direction, the PCN orchestra has performed all over the world including St. Louis, MO, San Antonio, TX, Boulder, CO and at the Cadogen Hall in London, England. Additionally, in 2023, the PCN Symphony Orchestra performed as an honor group at the OkMEA Winter Conference. Scott directs two orchestras at PC North, assists with 7th and 8th grade orchestras at Hefner Middle School and teaches 5th grade elementary strings at Ralph Downs Elementary School. Prior to PCN, Scott was the Director of Bands and Orchestras at Belle Isle Middle School where they earned top ratings and were awarded best Overall Orchestra at the Texas Director's Choice Festival in 2015. He recently started a recording project along side his friend, Matt Scheuber, called Vocal Ascend that involves singers from all over America to record a cappella albums that are now released on all major streaming platforms.
​Scott resides in Oklahoma City with his wife, Tara, and two children, Eli and Charlee, who are both attending Putnam City Schools and hope to attend PC North one day. He enjoys spending quality time with his family whether it's playing Legend of Zelda with the kids, hiking or road trips. He is also deacon for his congregation where he worships in Tuttle and enjoys leading worship singing a cappella hymns.
OkMEA Vision Statement
OkMEA continues to provide meaningful experiences for music education in this state as the classroom continues to change and evolve. I would love the opportunity to assist in providing the most helpful experiences for orchestra teachers that can immediately impact our students and communities in ways that are most relevant to today's orchestra student. My vision would be to further equip our teachers with tools to help them truly enjoy changing student's lives through music. I recently traveled to Florida for the National American String Teachers Association conference where I was provided with an overwhelming amount of session ideas and literature. I would love to bring as much of that to our conference as possible.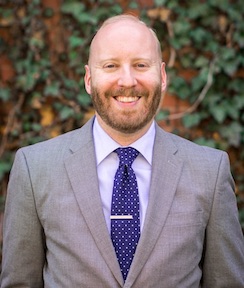 Higher Ed VP - Dr. Eric Pennello
Dr. Eric Pennello is a Lecturer of Music Education at the University of Oklahoma, where he teaches undergraduate courses in music education, instrumental methods, and woodwind techniques, as well as graduate courses in measurement and evaluation, sociological foundations in music education, and quantitative research in music. Previously, Dr. Pennello served as an interim instructor of music education and graduate teaching assistant at OU, where he taught undergraduate courses in instrumental music education, music courses for non-majors, and was the Assistant Director of the OU New Horizons Band. Before coming to Norman, he taught in public schools in Oklahoma for nine years and remains an active clinician and adjudicator around the nation.
As a researcher in music education, Dr. Pennello's interests have centered on music teacher preparation, music teacher identity, instrumental methods and rehearsal techniques, and rural music. He has presented research findings at national conferences of organizations such as the National Association for Music Education (NAfME), Society for Music Teacher Education (SMTE), and Instrumental Music Teacher Educators (IMTE) and internationally in the UK. He holds professional memberships in the National Association for Music Education, Oklahoma Music Educators Association, Society for Music Teacher Education, American Educational Research Association, Oklahoma Music Adjudicators Association, and Phi Mu Alpha Sinfonia.
Dr. Pennello earned his Doctor of Philosophy in Music Education with an emphasis in Instrumental Conducting and a Master of Music Education in Instrumental Conducting from the University of Oklahoma. He also holds bachelor's degrees in music education and saxophone performance from Southwestern Oklahoma State University. He has been married to his wife, Angela, for 15 years, who was recently honored as an OkMEA Exemplary Teacher. They have two children, Adellynn and Parker.
OkMEA Vision Statement
Over the past few years, significant efforts have been made in areas associated with the Higher Education Vice President and COkMEA Advisor. Specifically, emphasis has been placed on involving preservice music teachers earlier and more often in experiences directly relating to their education. OkMEA has focused on providing sessions at the Fall and Winter Conferences targeted to collegiate students, highlighting the importance of mentorship into and throughout the profession, and furthering knowledge and skill development with the new Collegiate Symposium. If elected, I look forward to continuing to build these programs to further advance the opportunities our organization could design and provide to help equip the next generation of music educators in Oklahoma.
We are fortunate to have excellent faculty at the state's many universities and college programs. I would look to expand the offerings available for professional development of those in teacher prep programs and Oklahoma music educators by helping to foster collaborations and partnerships between universities and their P–12 colleagues, encouraging evidence-based decision-making in policy, and the continuous improvement of the curriculum in higher education to focus on those graduating from our programs to be best prepared to enter classrooms. Reintroducing the Research Sessions to the annual Winter Conference is a step toward that goal. With the continued inclusion of research, music educators and teacher educators in Oklahoma are afforded opportunities to learn about the recent scholarship and best practices in our field nationwide and move our conferences to align with the offerings of many other state-MEA conferences. I appreciate your time and consideration of my nomination.