OkMEA Collegiate Symposium – March 25, 2023
Attention collegiate music education students! Join us at the UCO Jazz Lab for the brand new OkMEA Collegiate Symposium on Saturday, March 25. This is an exciting day of workshops designed specifically for you!
Dr. Bryan Powell will share some innovative strategies for creating current and relevant musical experiences through the use of popular music. You are sure to take away many useful strategies for application in any music teaching context and you might have some fun along the way! Bring a guitar if you can!
Registration
Registration is free!
No need to register in advance!
Location
University of Central Oklahoma Jazz Jab
100 E 5th Street
Edmond, OK 73034
Schedule
8:30-9:00am – Check-In
9:00am-12:00pm – Sessions
12:00pm-1:30pm – Lunch on your own
1:30pm-3:30pm – Sessions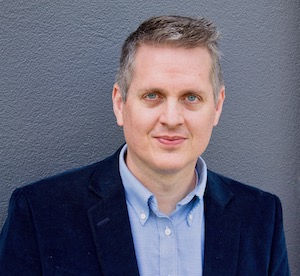 Dr. Bryan Powell is an Assistant Professor of Music Education and Music Technology, and the Coordinator for the Recording Arts and Production degree at Montclair State University where teaches classes in music education, music technology, popular music, and directs the Montclair State University popular music ensemble. Bryan is also the Director of Higher Education for the non-profit organization Little Kids Rock. Prior to joining Montclair State, Bryan worked as the Director of Programs for Amp Up NYC, a partnership between Berklee College of Music and Little Kids Rock. Bryan is the Executive Director of the Association for Popular Music Education, an organization dedicated to promoting and advancing popular music at all levels of education.