High School students (grades 10, 11, 12) who audition for an OkMEA All-State Organization must be members in good standing of the corresponding performing organization.
The director of the respective performing organization who has current OkMEA membership must recommend the student.
Payment of the proper audition fees must be made by cash, check, or purchase order (requisitions will not be accepted as payment). Fees and/or late fees for the entry will be based upon the date that both application and payment were postmarked or received by the OkMEA Office. Entry fees are non-refundable.
The student must be eligible academically under OSSAA guidelines at the time of auditions and at the time of the festival.
Students auditioning must audition on the assigned days – no exceptions.
Each student must be present at their assigned room and time in order to be eligible to audition.
A director may withdraw recommendation at any time with the concurrence of the school administration. Such action must be in writing by both the director and the school principal to the OkMEA All-State chair of that organization.
High school students who wish to audition and do not have the respective music organization available during the school day as an accredited elective at their schools may send in an audition application signed by any OkMEA member. The application must include the signature of their parent or guardian, the signature of the high school principal and the student's signature. The OkMEA member must be present at auditions.
Students who audition for and are selected as members of more than one OkMEA All-State ensemble will be given the option to decide in which group they wish to participate.
Students in the OkMEA All-State Symphonic Band or Wind Ensemble who cannot perform their music satisfactorily upon arrival at the OkMEA All-State festival in January will be sent home.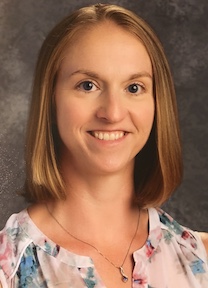 Jenn Kauffman, All-State Wind Symphony Chair
Mark Henderson, All-State Symphonic Band Chair