Welcome to OkMEA Music Mentoring! We are excited that you have chosen to be a part of such an impactful program that promotes retention and longevity in early-career music teachers. Your time and dedication is much appreciated (especially by your mentee!).
Visiting your mentee in their natural environment can be very impactful when offering instructional support, allowing you to witness "first-hand" the interactions between novice teacher and his/her students.  In the event that you visit your mentee during the school day, and are expected to cover the cost (out-of-pocket) for a substitute teacher in your absence, OkMEA is offering financial assistance. The organization will reimburse mentor teachers (up to $100.00 per visit) for incurred substitute fees. You may request funds no more than two times per academic year. Upon returning from your in-school visit to your mentee's classroom, do the following:
Print and complete the first two sections of the Substitute Teacher Fee Reimbursement Form.
Have your building administrator complete the third section and sign the form, confirming your incurred, out-of-pocket substitute teacher fee.
Scan and upload this form to the Formstack
Mentors
We want to acknowledge and congratulate you on your successful career as a music educator! That success is precisely why you're serving our profession in this capacity. However, success in the classroom or rehearsal doesn't necessarily translate to success as a mentor. Teaching adult learners—especially those in the capacity of a beginning teacher—possesses its own set of intricacies. We hope that you will approach mentoring and mentor "training" with an open mind. The material presented here is intended to strengthen your impact on Oklahoma beginning teachers, enhance your communication skills, and supply you with ideas and resources for continued success in music mentoring.
Mentor Defined
As a music mentor, you play a number of different roles: listener, motivator, resource, coach, and many others. Through conversation and communication, your goal as a mentor is to encourage your mentee to make his/her own informed decisions about teaching. Be a friend, colleague, and confidant. In order for one-to-one mentoring to be successful, the mentee must fully trust in their mentor and be willing to open up, make mistakes, and not be afraid of being wrong.
If you've hosted student teachers in the past, you may find similarities between guiding an intern and beginning teacher mentoring. However, remember that you are not their superior, and that these early-career educators are no longer students—they're just as responsible for the education of young people as you are! Treat them with the same respect as you would any other colleague, but offer your wisdom and insight in the form of humble, empathetic, and enthusiastic support. They will look up to you and want to learn from you, so long as a reciprocal and mutual relationship unfolds.
Mentees
Welcome to the profession! Whether this is your first, second, third, or other year teaching, we are glad that you recognize the importance of and welcome a mentoring relationship. Having someone outside your school, district, and teaching team who can offer support is paramount in finding a "safe place" to share both ideas and concerns.  Like your mentor, we hope that you will approach mentoring with an open mind, welcoming suggestions and questions from your assigned veteran teacher.
Keys to Success
Expectations. You and your mentee should delineate these from the onset of your pairing. How often will you plan to meet? What types of support does your mentee need? When will you make yourself available? Who is responsible for initiating communication? Without these guidelines, the relationship might seem unstructured and unimportant. Not adhering to the expectations that you establish could make either party disrespect—or worse, resent—the other. Everyone's time and efforts are important. Make it a point to establish expectations for each other and stick to it!
To assist in the planning, we've devised a simple worksheet/checklist to use as a guide in your initial meeting with your mentee.
Mentor/Mentee Communication
Of course, meeting with your mentee during the school day on a regular basis is impractical. While we encourage you to visit the beginning teacher in their own classroom a couple of times, we recognize that entails missing your own classes, finding a substitute teacher, etc. So, what to do? There are a few different settings/approaches to consider.
Even after the school day, visiting your mentee in their "natural habitat" can be extremely beneficial. Such an approach gives you an opportunity to see what kind of facilities, equipment, supplies, organization, etc. are at the beginning teacher's disposal. So much in music relates to our space and equipment. You may find yourself navigating conversation and possible solutions to issues more accurately if you know what your mentee is living every day, and how they are living it. After-school visits might be most appropriate, considering new teachers often spend a good deal of time planning after the bell rings. In addition, you might get an opportunity to meet other faculty members (team teachers), administrators, and staff with whom your mentee regularly interacts.
Sometimes we all just need a break. Maybe there are too many kids hanging around at school, other teachers who interrupt, or the beginning teacher just needs to "get away" from the environment for a bit. Meeting at a coffee shop, sports bar, sandwich shop, or other locale where you can "hang" and have meaningful conversation might be good option. Getting out of the environment may allow the mentee to think a little more clearly about problematic situations, alleviating the stress of being in the school building. Additionally, meeting in between hometowns (if you are located at greater distances) might be easier for both parties. Find a halfway point! Talk to your mentee about what they feel would make them most comfortable, given current dynamics and situations in their building.
Technology is a wonderful thing. Thanks to numerous videoconferencing platforms (e.g., Skype, Facetime, Google Hangout, Facebook Live), you can connect with people face-to-face almost any time, any place. If distance—or even scheduling—makes visiting in-person difficult, you can arrange a virtual meeting with your mentee. This might be a great option when something comes up and your assigned beginning teacher needs immediate support. But be careful. As much as we love and support virtual communication, nothing quite takes the place of person-to-person contact. Sometimes just being across from someone (physically) at a table is much more impactful than anything else.
Dialogic Questioning
Many experienced teachers (naturally) want to share their solutions to issues that arise in the profession: classroom management, communicating with parents, and other problem-solving scenarios. While these tried and tested solutions might be applicable to a mentee's situation, simply giving the beginning teacher "the answer" does not afford them the opportunity to think on their own. Your job as a mentor is to guide the novice toward self-reflection and solving the issue on their own. To do so, we suggest using dialogic questioning—a form of questioning that promotes further dialogue and encourages the mentee to think, formulate, and respond in a meaningful manner. Sometimes, simply asking "Why" or "What" at the beginning of your question is a good way to prompt the mentee. Some sample questions might be:
What could the cause of ________ be?
Why do you think ______________ reacted that way?
How might you better handle that in the future?
What could you have done differently?
Explain that to me a little.
Additionally, it is important to keep in mind that we all come from different backgrounds, with different strengths, and teach in different environments. Even though a possible solution "worked for you," that doesn't mean it will transfer to every teacher or situation. By all means—if you have an effective way of solving a problem, share it! But reiterate to your mentee that your way may be just one way to handle it, and that there very well might be other effective solutions. Such an approach will build a relationship in which the mentee feels comfortable suggesting remedies and isn't afraid to "be wrong."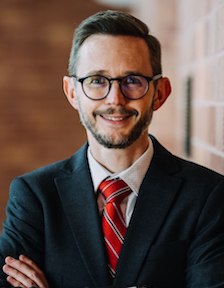 Chris Baumgartner, Mentorship Chair
University of Oklahoma, School of Music
500 West Boyd Street
Norman, Oklahoma 73019
(419) 410-0162
[email protected]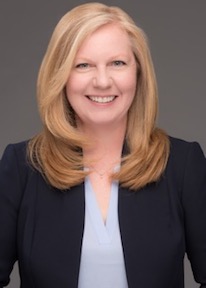 Christine Mueller, Mentorship Chair
1707 Westminster Place
Oklahoma City, OK 73120
(405) 819-0505
*Texts are accepted
[email protected]