2024 All-State Information
Congratulations to everyone who made the 2024 All-State ensembles! Below you will find information for each All-State ensemble as well as festival hotel details and concert information. Should you have any questions, please contact the chair of your ensemble. Congrats again!
Thank you to the Oklahoma Arts Council and the National Endowment for the Arts for their support of OkMEA!
.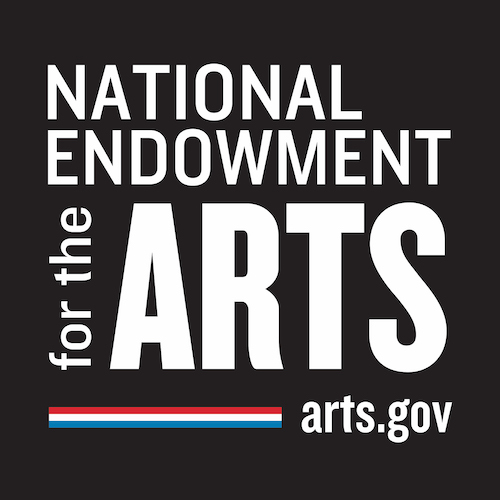 Conference and All-State Festival Hotel Information
DoubleTree Tulsa-Downtown
Conference Hotel
Children's Chorus Festival Hotel
616 W 7th Street
Tulsa, OK  74127
(918) 587-8000
Rate - $122 per night
*The DoubleTree does not accept purchase orders.
Go to the

Double Tree reservation link

Make sure the Special Rate code "CDTO33" is applied
Choose dates and preferences
Check availability and make room selections
Fill in necessary information and complete your reservation
A confirmation will be sent to your email
Call 918.587.8000 and reference the 2024 OkMEA Conference
Hyatt Regency
High School Festival Hotel
100 East Second Street
Tulsa, OK 74103
(918) 582-9000
Rate - $122.00 per night
Go to the

Hyatt Regency reservation link

Choose dates and preferences
Check availability and make room selections
Fill in necessary information and complete your reservation
A confirmation will be sent to your email
To use a Purchase Order, you must make reservations by phone
Call 918.582.9000 and reference the 2024 OkMEA Conference
Send PO by fax to 918.560.2292
Courtyard Mariott
High School Festival Hotel
415 South Boston
Tulsa, OK 74103
(918) 508-7400
Rate - $122.00 per night
Go to the

Courtyard Marriott reservation link

Choose dates and preferences
Check availability and make room selections

Call the hotel is your room type is not available

Fill in necessary information and complete your reservation
A confirmation will be sent to your email
To use a Purchase Order, you must make reservations by phone
Call 918.508.2334 and reference the 2024 OkMEA Conference
Fairfield Inn
High School Festival Hotel
111 N. Main Street
Tulsa, OK 74103
(918) 879-1800
Rate - $122.00 per night
Go to the

Fairfield Inn reservation link

Choose dates and preferences
Check availability and make room selections
Fill in necessary information and complete your reservation
A confirmation will be sent to you email
To use a Purchase Order, you must make reservations by phone
Call 918.879.1800 and reference the OkMEA 2024 Conference
Hotel Indigo
High School Festival Hotel
100 East Second Street
Tulsa, OK 74103
(918) 582-9000
Rate - $122.00 per night
Go to the

Hotel Indigo reservation link

Choose dates and preferences
Check availability and make your room selections
Fill in necessary information and complete your reservation
A confirmation will be sent to your email
To use a Purchase Order, you must make reservations by phone
Call 918.779.445 and reference the 2024 OkMEA Conference
All-State Concert Information
Jazz Ensemble
Saturday, January 20
10:30am
Hyatt Regency Hotel
100 E 2nd Street
Tulsa, OK 74103
Tickets – $10.00